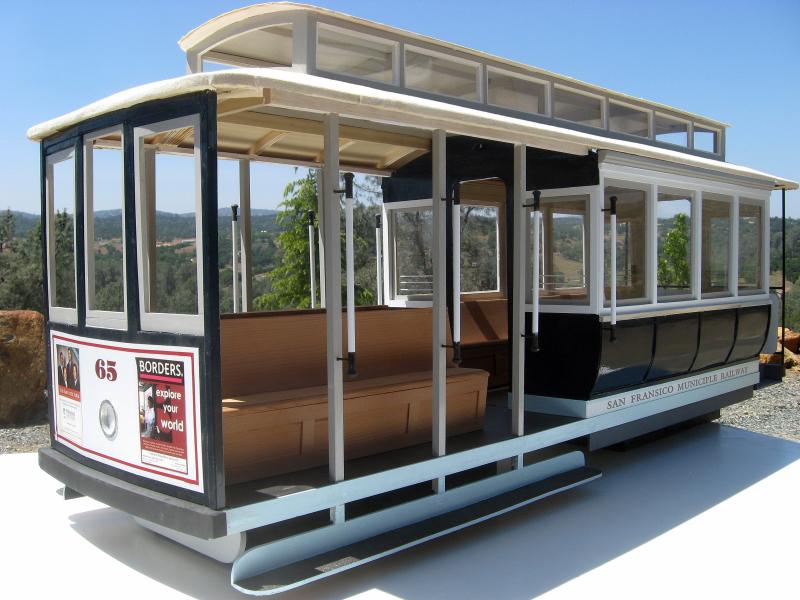 Powell Style Car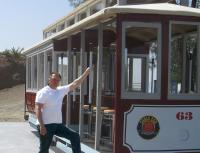 When you hear the words "Cable Car," what pops into mind? There are plenty of different types of cable cars in the world, but none so recognizable as the Mahoney Bros' San Francisco cable cars. Originally intended as a passenger carrier, there is so much more potential in that famous design, such as a mini diner, or hot dog stand. Imagine a real estate office or entry gate guardhouse to an exclusive subdivision? Picture a flower shop or magazine stand? Or put it inside of a shopping mall and make it into a jewelry store or a cookie stand, a soda fountain or what have you. How about using it as a kiddy play station while the parents shop the mall. The ideas are many!

POWELL "SHORT CAR" 27' x 8' APPROX.
Our full-scale cars have been designed for use in these practical applications, allowing for plumbing, storage, and other utilities while still retaining the visual charm of the original. We can ship you the basic car empty or fully equipped with such things as a commercial kitchen ready to go, wired for 110 or 240V, with fresh and waste water tanks. The cars can be made to fit what ever your need. Call us and let us know!
If the dimensions are too big, we can create a variation in almost any length in 3 ft. increments - and widths down to 6 ft. from the normal 8 feet (for inside mall walkways etc.).
Please see the other pages for more details on the cable car designs.
---